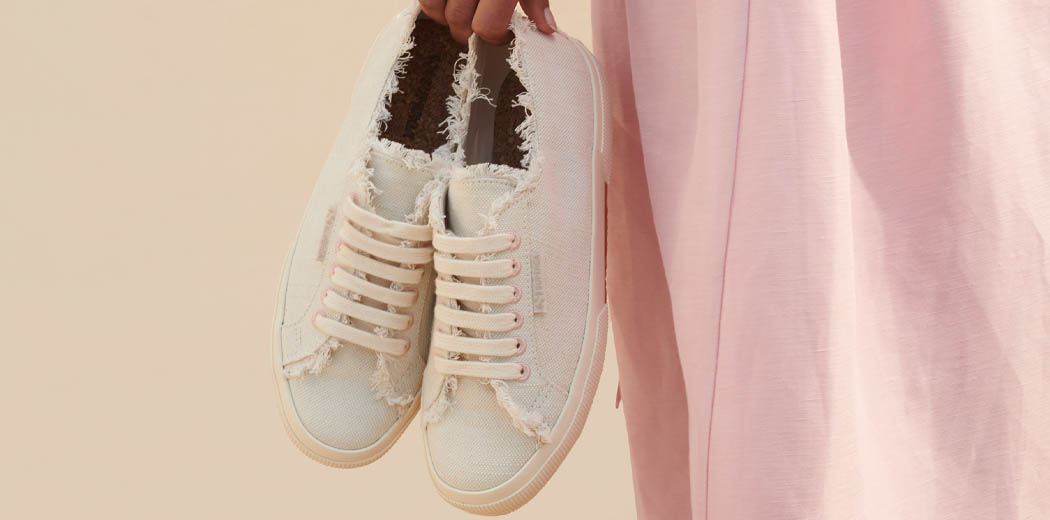 Following the successful and extensively popular launch of their Resort 20 collaboration, Australian fashion house Aje, has come together once again with Italian shoe brand Superga, to unveil their second collaboration for Resort 21: 'Chroma'. 
Last year, Superga x Aje debuted their first collaboration at Mercedes Benz Fashion week, an exclusive collection of sneakers featuring earthy tones and natural rope detailing inspired by the rich ochres and flora of the Australian landscape. This year, both brands took on a new design mission with one resounding purpose in mind: to create a global exclusive collaboration with an intentful and inherent focus on sustainability.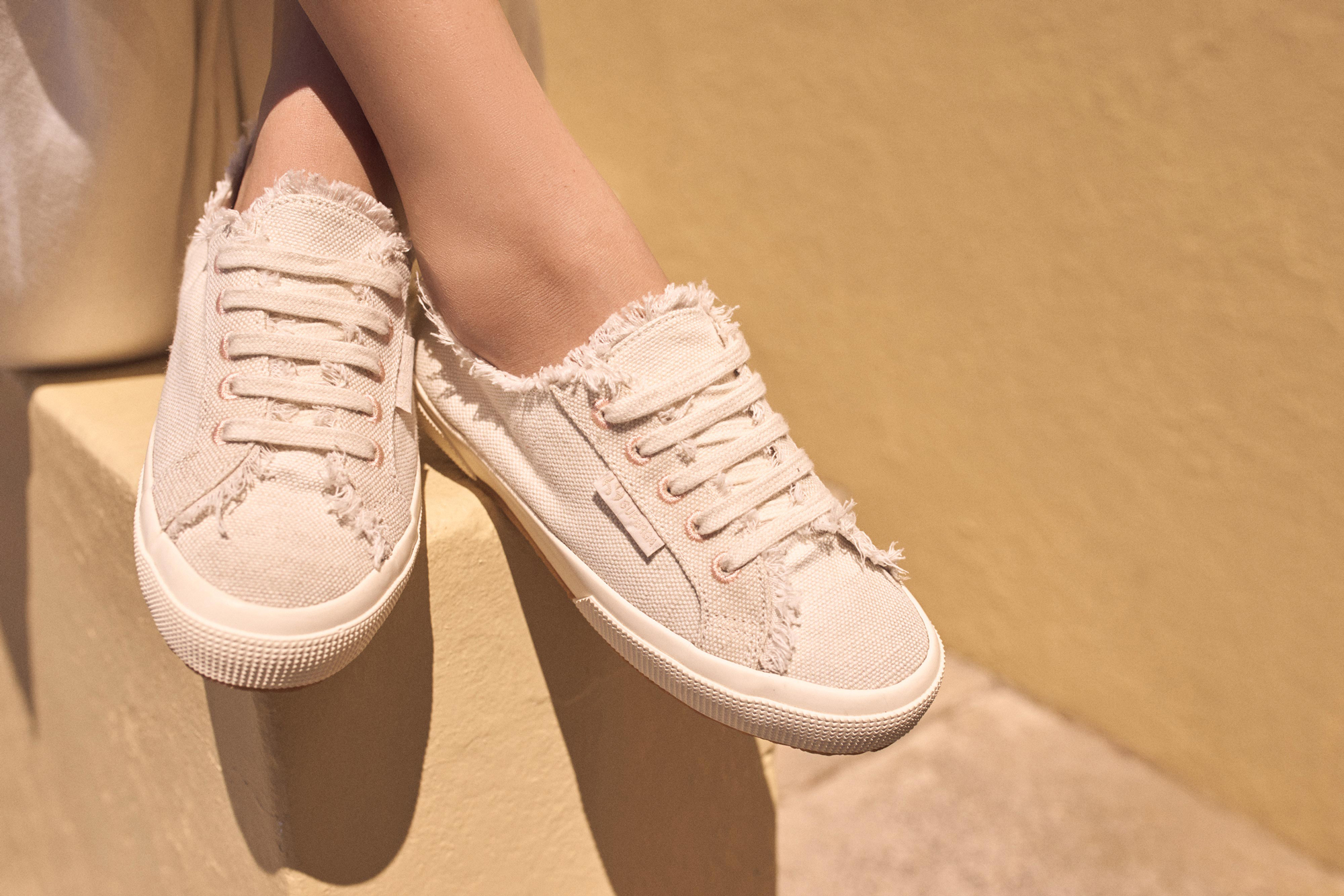 As a global and sustainable design exclusive, the Superga x Aje shoes have been co-designed and crafted from 60% organic cotton, 40% natural hemp, 100% organic thread, featuring a natural cork insole and 50% recycled rubber sole. Utilising expertise from both brands, the composition of the sneakers have been driven by material research, featuring organic, renewable materials that minimize the impact upon the environment throughout production, and are built to stand the test of time. The design materials are naturally coloured using environmentally friendly dyes, with physical properties that ensure a light, durable, impermeable and hypoallergenic style for consumers. The natural cork insole provides cushioning support, which combined with the breathable cotton-hemp body creates a comfortable, yet stylish wearing experience.
From shoe design to packaging for distribution, each part of the creation process has been mindfully fashioned with absolute recyclability and sustainability in mind. This includes minimal printing and ink usage, as well as a commitment to sourcing all materials from local, trusted suppliers.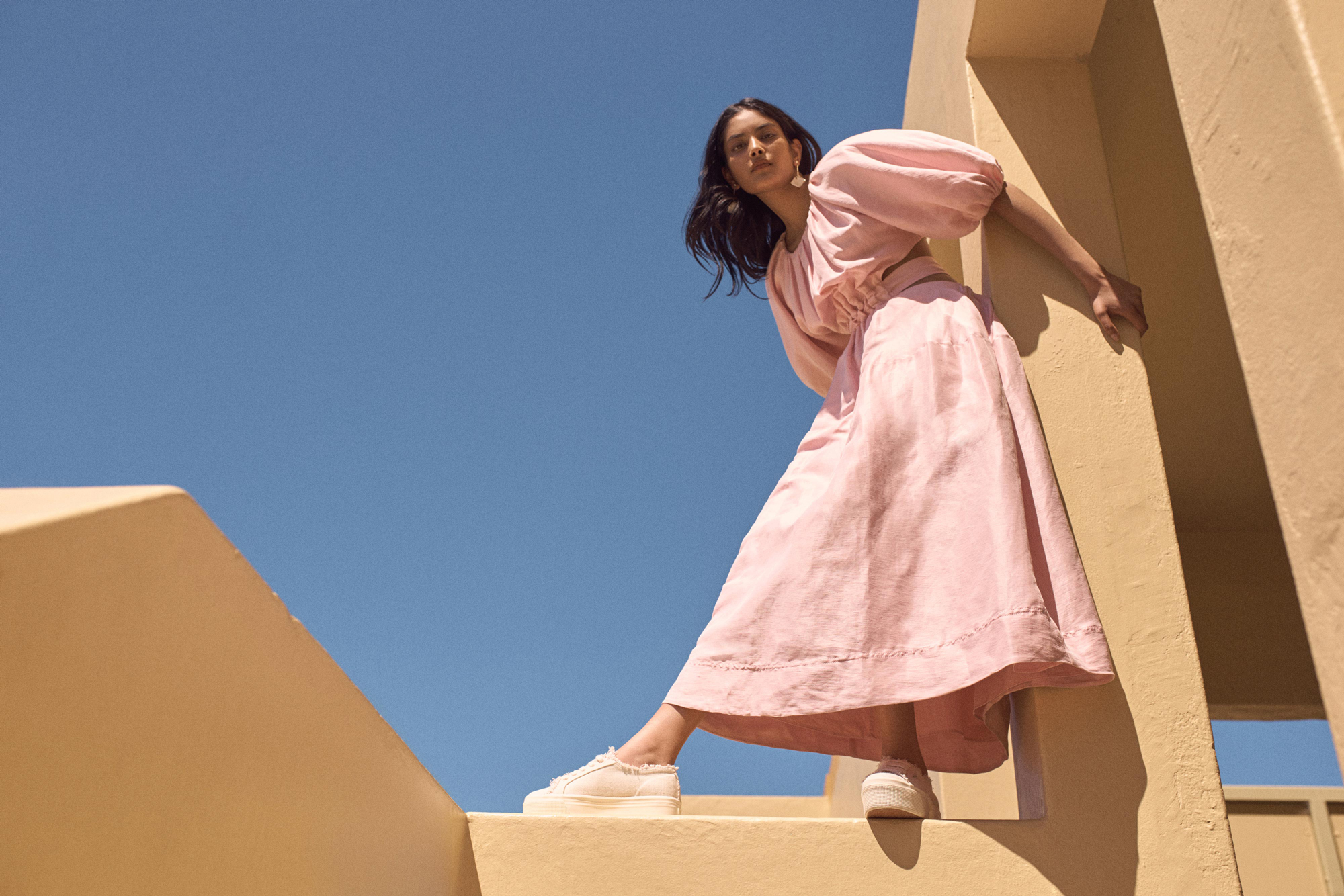 Featuring two classic Superga silhouettes, the low platform and high platform sneaker have been reimagined with Aje sensibility, to create the ultimate modern and environmentally conscious shoe. The design and colouring is inspired by Aje's Resort 21 collection titled 'Chroma', which delves into an exploration of colour theory and looks to the natural word as a catalyst for inspiration. Inspired in tandem by the process of creation, Superga x Aje gives form to the emotive link between the environment and the world of colour and mood, while simultaneously using the organic resources of our planet in a considered, thoughtful way.
Find collection inspiration through intricate detailing in soft beige and peach tones, from embroidered shoelace eyelets, to frayed edges and embossed logo detailing. Launched in October 2020, the Superga x Aje collaboration looks towards stretching the limits of design to embody sustainability, whilst leading the game changers and taste-makers. Relevant in a transient world that has seen much uncertainty, the collaboration seeks to uplift and refresh as the year draws to a close, and we continue onwards on the long road of healing.
With a subtle, yet chic versatility, they complement statement dresses with a feminine edge, or are easily paired with classic denim cuts for urban, everyday tastes. Discover the Superga x Aje collaboration to tread lightly on the world, with elegance and effortless cool.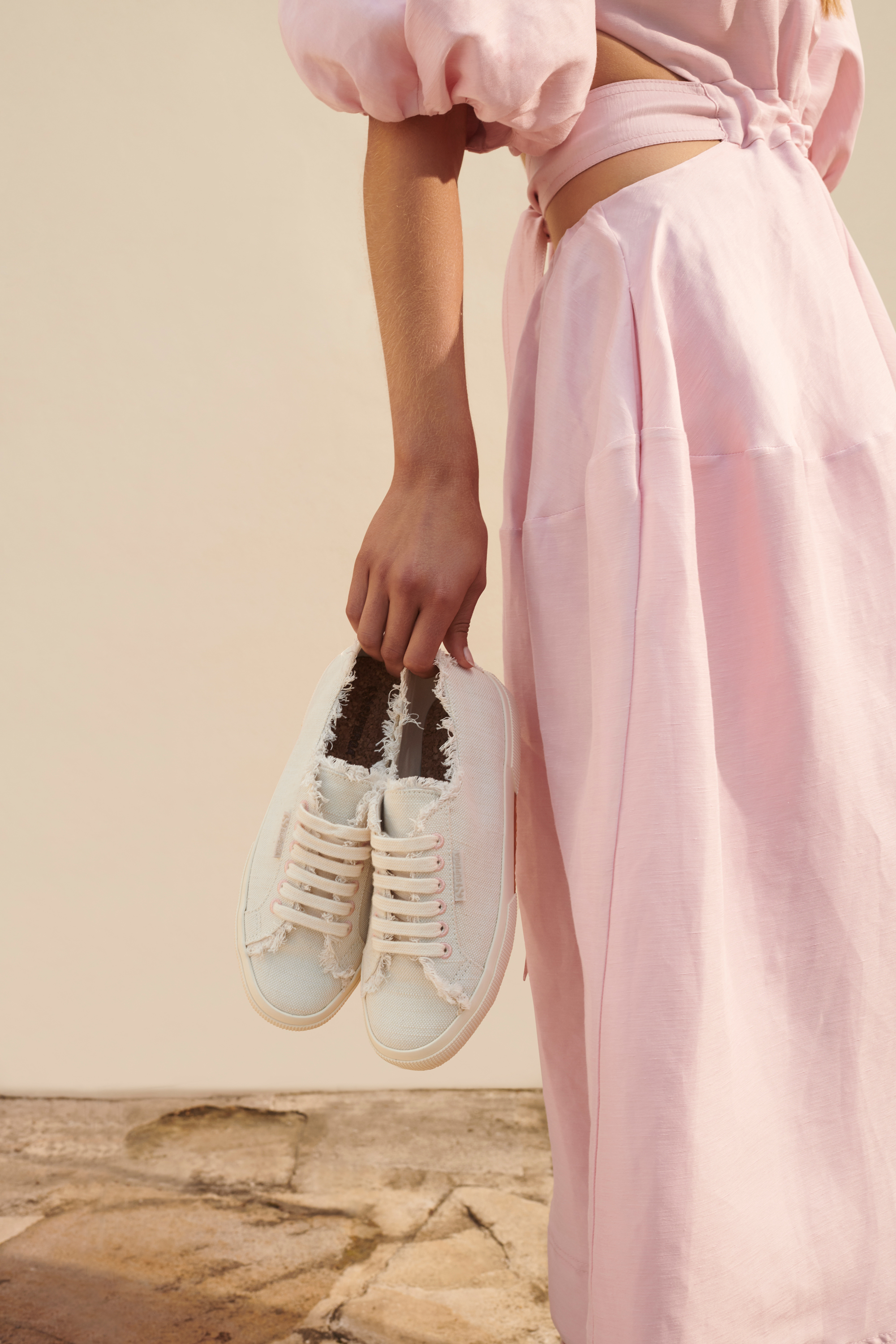 Shop with Aje through the Raiz app and they will invest 7% of your purchase back into your Raiz account. Reward amount as of 28/10/20.