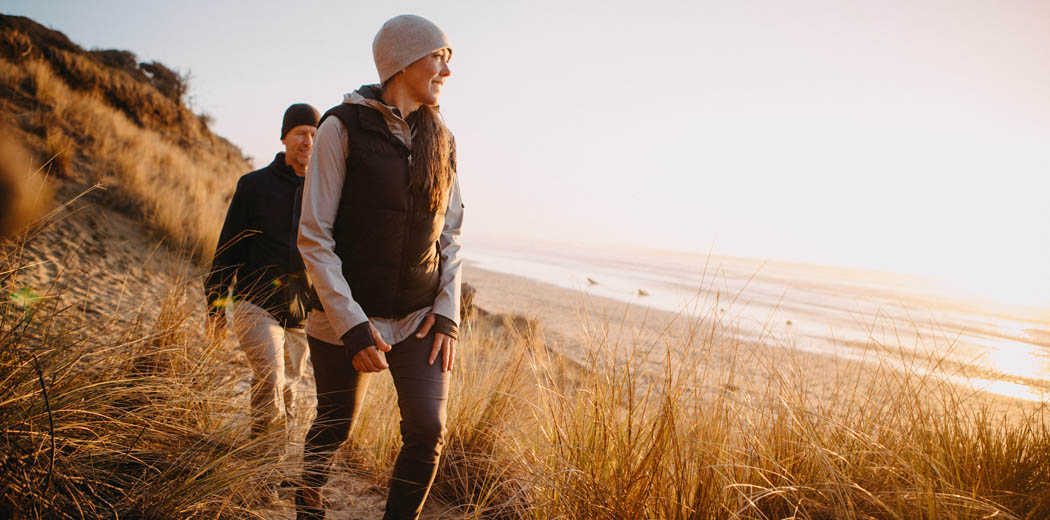 We enlisted our mates at Wotif.com to share why we should still be planning a holiday and the best budget hacks to get away.
2020 has been the year of stoic and sensible. We stayed at home to fight a global pandemic. We saved our pennies as talk of recession began and job stability became a little less stable. We entered deeper self-reflection as social issues became much louder on a global scale.
It's easy to become overwhelmed with how things are this year and that's why it's important to offer ourselves some respite as well. So really, it's only sensible to revisit self-care by engaging in activities and experiences that can help maintain and enhance well-being. When we travel, we broaden our horizons, get real-life education, understand ourselves better and get a break from the routine of everyday life.
The good news is, travelling can still be done within current travel restrictions and on a budget! In fact, your next trip can be as thrifty as it is fun and to prove it, we've put together seven tips that will help you save cash on your next holiday and get you out and about in the best possible way.
Be flexible and grab a steal for tomorrow 
Flexibility can often help you nab a great deal. Sure, the early bird catches the worm (and can often lock in a competitive rate) but booking at the last minute can also save you $$ with hotels that are keen to fill empty rooms. If your plans are flexible, you can often find plenty of opportunities to save.
Travel mid-week or out of peak season
If you need to book travel in advance, try and travel around weekends or during off-peak times, when hotel rooms are generally cheaper. Less people travelling during off-peak times could also mean a quicker check-in or potentially even an upgrade.
Stay ahead of the best deals
Great deals go to those in the know, so make sure to sign up for travel newsletters and emails. Here at Wotif, we have secret (shhh! 🤫) Mates Rates available when you log into your Wotif account or search for a stay on the Wotif app (on both iPhone and Android). If you don't have an account, you can easily create one here. Make sure you sign up for Wotif emails too to get a heads-up on all our fantastic sales and deals. You'll not only get access to the great deals that are sent out regularly, you'll also find inspiration for your next holiday as well.
Choose practical accommodation with extra facilities
Sure, hotels can be great but choosing a serviced apartment with a kitchen or a property with BBQ facilities means you can cook meals at home, saving valuable dollars for adventure and other activities. This is a financial lifesaver when travelling as a family or in larger groups.
Get savvy and tackle food waste
We tend to waste a lot of food in Australia but there are handy apps out there which allow users to buy meals from cafes and restaurants on the cheap that would otherwise get thrown out at the end of the day. Saving waste AND money? It's a win-win.
Do your research
Holidays are awesome but there are some people who try to take advantage of tourists. Scams can happen anywhere and a big part of saving money is not losing it so doing a bit of research into your destination is key – for both your wallet and your safety. Check out smartraveller.gov.au before your trip.   
Take yourself walking
Walking tours are a great way to get to know a new city, but they can be a little pricey. Try using a free walking tours or head to your destination's local Information Desk and find out if they have any free walking tours on offer.
How are you going to budget hack your next getaway?
Important note about travel and COVID-19: 
Before booking, travellers should consult the latest government restrictions for the area in which they wish to travel. Travellers should be mindful that government restrictions are in constant review and travel guidelines may change between booking and travel.
About Wotif.com
Wotif… it's Aussie For Travel. Wotif offers travellers access to accommodation, flights, packages, activities and car hire both locally and overseas, with verified accommodation reviews from almost two million Australian and New Zealand travellers.
Get Social with us!
The Wotif Social Team love to share great content with our 300,000+ community of travel lovers. Be sure to tag @wotif on Facebook and Twitter or @wotifcom on Instagram.  ​
Shop with Wotif through the Raiz app and a percentage of your purchase price will be invested back into your Raiz Account for the following categories: Hotels: 4%, Flights: 0.70%, Packages: 2.10%, Car Hire: 3.50% and Activities: 5.60%. Reward will be credited only for completed, eligible travel. Please note that due to COVID-19, there may be a delay to your reward being credited to you. We appreciate your patience during this time and will update when we can. (Reward amount as of 13/11/2020).