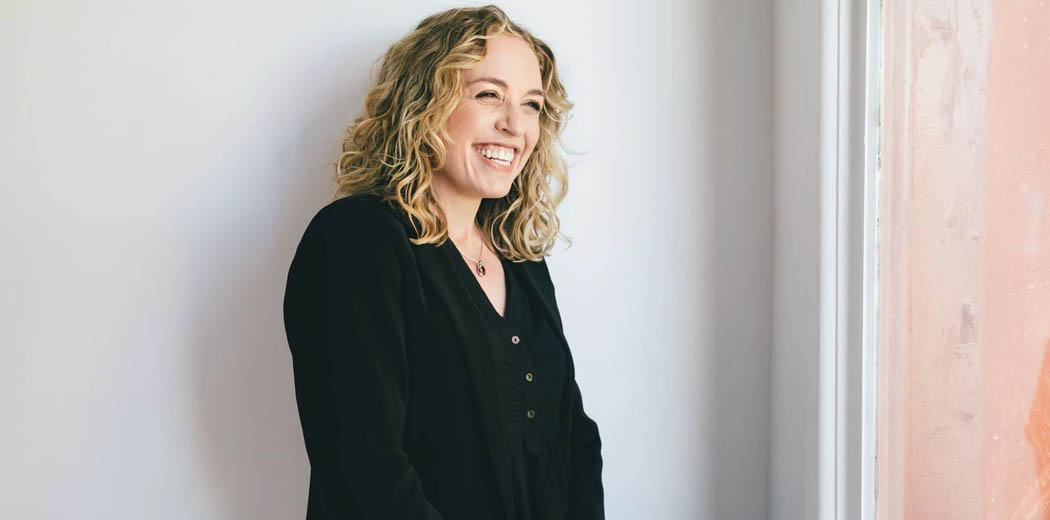 Here at Modibodi we don't just #choosetochallenge for International Women's Day. We #choosetochallenge to promote gender equality every day. 
From our 'Give a Pair' charitable program to auditing our supply chain to ensure fair work conditions for our factory workers, to lobbying to abolish the tax on sustainable menstrual products to school education programs to provide free period products to students – making a positive impact on people's lives is at the heart of our business.  
This International Women's Day, we're continuing to reach towards the United Nations Sustainable Development Goal 5 to 'Achieve gender equality and empower all women and girls' by providing equal opportunities for leadership, promoting universal access to sexual and reproductive health services, lobbying for legislation to promote gender equality and using technology to promote female empowerment.  
Helping end period poverty 
Period poverty is not having access to products to manage your menstrual cycle – which may mean using toilet paper, used newspapers, discarded fabric or staying isolated during your cycle.   
 Whether that's because the topic is taboo in your community, or because you can't afford to buy them, period poverty is a global health issue which reinforces gender inequality, increases hardship and causes people to miss out on education, work and social activities.   
 Modibodi founder Kristy Chong believes that, "Period underwear has the capacity to drive fundamental change for the environment and significantly improve the quality of life and period dignity for millions of people around the world, including those who may be struggling to access bathrooms or suffer a disability, whilst reducing waste and contributing positively to body confidence".   
Modibodi customers are encouraged to contribute by topping up their cart with a  a donation  at the online checkout, or via our Give a Pair page.   
Every dollar donated through our Give a Pair program, goes towards putting a pack of five pairs of reusable, leak-proof underwear into the hands of people in need – worldwide. As of February 2021, we've donated more than 23,340 pairs – with 100,000 pledged for delivery to help 20,000 people in 2021.   
In 2021 we pledge to donate 100,000 pairs of reusable underwear to people in need
And this week, for International Women's Day, we'll be using your Give a Pair donations to send bundle packs of reusable underwear to remote indigenous Australian communities.  
Globally, our Give a Pair program works with partners including the Maasai Water Project in Africa, Plan International Australia in south east Asia, Fiji Kids, Bloody Good Period in the UK, The Period Place in New Zealand, and Happy Period in the US. 
Ethical work conditions – spotlight on our supply chain 
We don't just want to talk the talk, we're committed to walk the walk too, so we work with supply chain partners who conduct their business in line with the Ethical Trading Initiative (ETI) code. 
Advocacy – lobbying for equitable access to menstrual products…and more
All menstruating people should have the right to easily access period products. We support that right and regularly partner with those lobbying government to promote equitable access to menstrual products in line with the United Nations Sustainable Development Goal #5: Gender Equality – Achieve gender equality and empower all women and girls.   
If people are burdened by their inability to manage their menstrual hygiene, they can't invest in the aspects of their lives which will help them become empowered and move out of the cycles of both poverty and gender-based discrimination.   
In 2018 Modibodi partnered with other brands and policy makers to support the drive to remove the GST from feminine hygiene products in Australia through the 'Axe the Tax' campaign – and to ensure that reusable period underwear was included. Thanks to the success of this bill, menstrual products in Australia are all GST-free – including reusable products.   
In the US, we work with social impact organisations supporting the Menstrual Equity For All Act to remove the 'luxury' designation on period hygiene products at a federal level, and support those fighting for Period Equity (#taxfreeperiod).  
Education is everything 
Periods are natural, normal and a part of daily life, and yet for some, they're a source of stress, shame or stigma. We're striving to normalise period conversations through education.   
We champion education programs promoting real, honest, open, positive conversations about health issues – including periods, incontinence and sexual consent.     
According to Plan International Australia, the charity for girls' equality, 48% of teen girls in the UK were embarrassed by their periods, 14% didn't know what was happening to them when their first period started, and 26% didn't know what to do to manage their period.  We want young people expecting their first period to know what's happening to their body, and to feel confident and comfortable managing their menstrual cycle and enjoying everyday activities with their period – including school and sports.   
To talk plainly, and positively, about periods, we work with exceptional partners like the Sustainable Period Project (AUS), Bloody Good Period (UK) and Ready for RED (UK) to supply sample reusable underwear for school education programs – including 'teaching the teachers' about the importance of planet-friendly alternatives to pads and tampons for the next generation.   
Breaking taboos and challenging media norms
It's important for us to break the stigma that periods are 'gross' or shameful. Over half the population has them and it is high time we banish the shame that is associated with something that happens regularly and is natural.  
Modibodi's vision is to break the stigma around women's health topics and lead discussions which will encourage all genders to openly discuss menstrual health…and more.  
Modibodi's philosophy is that all bodies should be celebrated and embraced, and we have always stood for equality and inclusivity. Our 2020 campaign – 'The New Way to Period' – aimed to show the real side of menstruation, embrace diversity, champion confidence and celebrate individual freedom.  
The fact the campaign was initially banned by Facebook, and included in the Top 10 Complained about Ads of 2020 shows there's still a long way to go to change attitudes to help the next generation feel empowered by their period, rather than ashamed.  
Modibodi's mission to be inclusive and embrace all bodies goes way beyond the New Way to Period campaign. Right from the beginning, our founder Kristy Chong was repeatedly told she'd need to use glamorous models to make period and incontinence underwear palatable to Australian women…and the media.  
But Kristy chose to challenge. "I refused to believe this was the only way we could have a presence in the market and from day one we've worked with sourced customers who are everyday women from diverse backgrounds to help model and sell our products," said Kristy.  
Click here to donate through our Give a Pair program, or comment to share how you'll #choosetochallenge this International Women's Day… 
This article was originally published on Modibodi.
Important Information
If you have read all or any part of our email, website, or communication then you need to know that this is factual information and general advice only. This means it does not consider any person's particular financial objectives, financial situation, or financial needs. If you are an investor, you should consult a licensed adviser before acting on any information to fully understand the benefits and risk associated with the product. This is your call but that is what you should do.
You may be surprised to learn that RAIZ Invest Australia Limited (ABN 26 604 402 815) (Raiz), an authorised representative AFSL 434776 prepared this information.
We are not allowed, and have not prepared this information to offer financial product advice or a recommendation in relation to any investments or securities. If we did give you personal advice, which we did not, then the use of the Raiz App would be a lot more expensive than the current pricing – sorry but true. You therefore should not rely on this information to make investment decisions, because it was not about you for once, and unfortunately, we cannot advise you on who or what you can rely on – again sorry.
A Product Disclosure Statement (PDS) for Raiz Invest and/or Raiz Invest Super is available on the Raiz Invest website and App. A person must read and consider the PDS before deciding whether, or not, to acquire and/or continue to hold interests in the financial product. We know and ASIC research shows that you probably won't, but we want you to, and we encourage you to read the PDS so you know exactly what the product does, its risks and costs. If you don't read the PDS, it's a bit like flying blind. Probably not a good idea.
The risks and fees for investing are fully set out in the PDS and include the risks that would ordinarily apply to investing. You should note, as illustrated by the global financial crisis of 2008, that sometimes  not even professionals in the financial services sector understand the ordinary risks of investing – because by their nature many risks are unknown – but you still need to give it a go and try to understand the risks set out in the PDS.
Any returns shown or implied are not forecasts and are not reliable guides or predictors of future performance. Those of you who cannot afford financial advice may be considering ignoring this statement, but please don't, it is so true.
Under no circumstance is the information to be used by, or presented to, a person for the purposes of deciding about investing in Raiz Invest or Raiz Invest Super.
This information may be based on assumptions or market conditions which change without notice and have not been independently verified. Basically, this says nothing stays the same for long in financial markets (or even in life for that matter) and we are sorry. We try, but we can't promise that the information is accurate, or stays accurate.
Any opinions or information expressed are subject to change without notice; that's just the way we roll.
The bundll and superbundll products are provided by FlexiCards Australia Pty Ltd ABN 31 099 651 877 Australian credit licence number 247415. Bundll, snooze and superbundll are trademarks of Flexirent Capital Pty Ltd, a subsidiary of FlexiGroup Limited. Lots of names, which basically you aren't allowed to reproduce without their permission and we need to include here.
Mastercard is a registered trademark and the circles design is a trademark of Mastercard International Incorporated.
Home loans are subject to approval from the lending institution and Raiz Home Ownership makes no warranties as to the success of an application until all relevant information has been provided.
Raiz Home Ownership Pty Ltd (ABN 14 645 876 937), an Australian Credit Representative number 528594 under Australian Credit Licence number 387025. Raiz Home Ownership Pty Ltd is 100% owned by Raiz Invest Australia Limited (ABN 26 604 402 815).