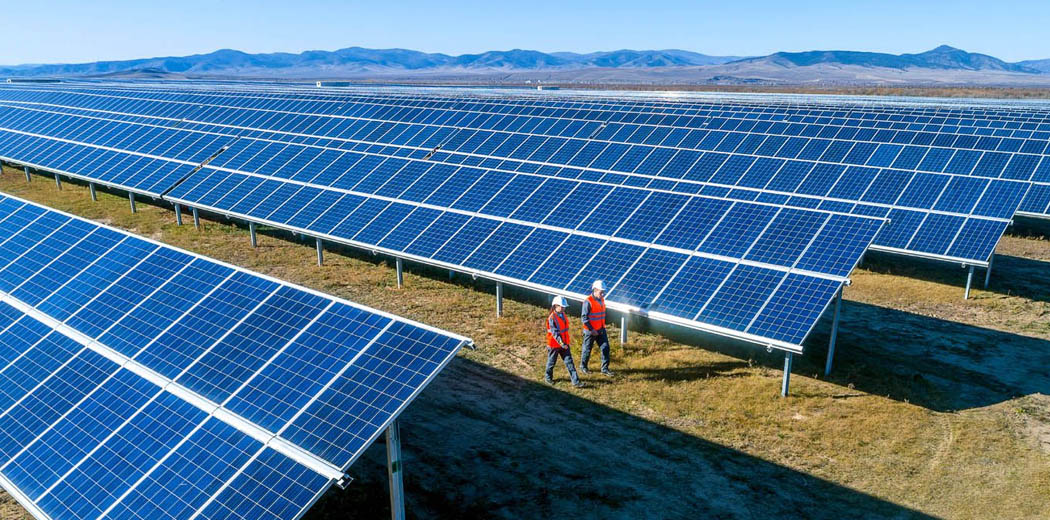 Thinking of getting solar panels? You're not alone – almost a quarter of Aussie homes have rooftop solar! Research estimates that 95% of people who have installed them think it was a good financial decision. It's designed as an initial investment, that will pay itself off in a few years; how long varies, but according to Choice Magazine, it can be as little as two years. After that, you're generating free electricity – from the sun to your home. Canstar Blue research estimates that the average bill payer with solar power saves about $350 a year on their power bill. You can even sell power back into the grid, saving on your bills while helping to save the planet.
There are a few factors involved when it comes to getting solar quotes; unlike conventional electricity, there's a little bit more to think about. You'll be making decisions about what sort of solar setup is best for the way you use power. They're generally pretty straightforward though – no technical nous necessary! Here's what you need to know.
Grid, off-grid, or hybrid solar system? 
This is the major decision when going solar! It'll impact the way you use your solar panels; and of course, it'll also impact the price of your solar quote.
Grid-connected systems are the most common systems in Australia. They use all the power that your solar panels collect first. They don't provide any power after dark, and work at limited capacity on overcast days; they'll draw from the grid for your remaining power needs. With a grid-connected system, you can even sell power back to the grid; more on that later.
Off-grid systems are completely disconnected from the power grid. These systems can be used even in remote locations – basically, anywhere where there's the sun! An important difference is that unlike grid-connected systems, these systems do require backup batteries. They store extra solar power you don't use during the day to power your home at night, for round-the-clock electricity.
Hybrid solar systems are grid-connected systems that also include a back-up battery system. This means that you're not relying entirely on the grid at night; they also mean you can sell power back to the grid.
Battery-ready systems are grid-connected solar systems that are ready to become a hybrid system down the track. They're equipped with a hybrid inverter, allowing for future battery installation. This makes battery-ready systems a little bit pricier than standard solar panel setups, but they can pay off with power bill savings later.
Shop around to get a few solar quotes from different companies.
There's a lot of solar panel installers out there, but they're not one-and-the-same either in price or quality. Making sure your solar panel installer is reputable can save you some serious headaches later on!
This advice doesn't just apply when you're installing your solar panels. Once they're installed, you may decide you want to upgrade, to add more panels, or get a battery. Over the years, you might need repair. It's always better to collect and compare solar quotes; you can do this a lot faster with solar quote comparison websites.
But again, it's not just about price! Check reviews too, to make sure they're not just affordable, they're capable and provide quality in installation and service. Google Reviews is an easy way to see what other people have been saying about that solar panel company. Investing time in finding a company you can trust can save you a lot of money down the track. A few tips to keep in mind:
Ask the sort of warranty are they offering to cover any issues that may arise with the solar installation. Solar panels should come at a minimum with an industry-standard 10-year product warranty and 25-year performance warranty (source: Department of Energy).
Before committing, get an itemised quote and total price (including rebates, GST, etc.) so expectations are outlined upfront. This will minimise unwanted surprises later.
Getting an accurate solar quote
As we've said, solar panels aren't a one-size-fits-all proposition. So to get the most accurate quote from a solar panel company, you'll need to provide some information.
      Will your system be grid-connected, off-grid, hybrid, or battery-ready? Costs will vary depending on this, especially because of the need for battery installation for off-grid and hybrid.
      How much solar do I need? Solar companies can help you decide this, or you can estimate it yourself. Keep in mind, it's not so much about how many solar panels per se, it's about overall system capacity. Choice Magazine has a great guide to working out how much solar capacity you need.
      What kind of property will your system be installed on? Roof materials, age of the property, and a number of storeys, etc. help solar companies work out what type of solar setup suits you.
Solar companies can give you a ballpark figure over the phone, but they'll be more accurate with a home visit. Once you've decided you want solar panels, organise an installer to come to the property. The solar quote will vary depending on factors like the capacity and type of solar system; the area you live in, and any government rebates available in your state or territory.
How much does the average solar panel setup cost?
The average across Australian capital cities is $5100 for a 5kW system according to Choice Magazine. Solar Choice has a handy table that breaks this down by city, with sunny Perth coming in as the cheapest; Sydney comes in a close second.
However, initial installation isn't the only thing to consider; there's also how long the payback period is, and how much you can save. This varies depending on how expensive grid electricity is where you live. For example, installing solar panels in Adelaide is slightly more expensive than in Sydney; but with their high grid electricity costs, they've got the faster payback period in the whole country at only two years.
How do solar feed-in tariffs (FiTs) work?
Want to maximise the potential of solar panels to lower your electricity bill? With a grid-connected or hybrid system, you can export power back to the electricity grid. By doing that, you're acting as a mini power station helping Australia provide more clean, renewable energy to consumers. Not only that, but you're being paid to do so!
Solar feed-in tariffs sound a bit technical, but they don't have to be. Energy comparison website Econnex compiled a guide to how they work and finding the best solar feed-in tariff. They also provide a list of data on FiTs from 20+ leading energy retailers; this list is broken down by how many cents you'll receive per kWh exported, covering NSW, VIC, QLD, SA, and ACT. you'll receive for ultimate solar savings.
Maximising your FiTs 
Want to make the most of your FiT credits? You'll get paid more for the surplus solar power you feedback during peak times. The best part is, the sunniest hours are when you're normally at work or school; so you're not using that power anyway. Using a solar battery means you can store the power you're not using during the day; then, you export it back during peak times for the highest FiT.
Solar batteries can be quite expensive, so you'll need to think about costs versus benefits; if you're at home during the day and using up a lot of that power, it mightn't be for you. If you're not sure, then a battery-ready system might be the way to go. That way, you'll be able to decide to get batteries later.
Feed-in or self-consumption?
FiTs have fallen in recent years, leading to a trend of self-consumption; households focusing on consuming solar power from their systems and avoiding purchasing grid electricity. Across most states and territories, FiTs range from 6-8c per kWh; in comparison, grid electricity costs up to 30 cents per kWh; for every kWh of solar energy used, you're saving 20-30c compared to buying it from the grid. Over time, that can up to hundreds of dollars of savings!
Key Takeaways
If you're looking to save money on expensive power bills while helping Australia reduce reliance on fossil fuels, good on'ya! The long-term savings make the initial investment well worthwhile, and it's great knowing you're making a difference. Australia's currently only using 5% of our potential household solar energy generation capacity, and every bit counts. If you're interested in learning more, head to energy.gov.au's guide to solar PV and batteries.
Going solar is great for your budget and Australia's energy future. Now that's a powerful proposition!
This article was provided by eConnex and originally appeared here.
Compare energy prices with Raiz Energy through Raiz Rewards in the Raiz app and earn a up to $126* (was $112.) $84 (was $70) for electricity or $42 for gas reward invested back into your account once you switch providers. Increased rewards valid 05/02/2021 – 12/02/21