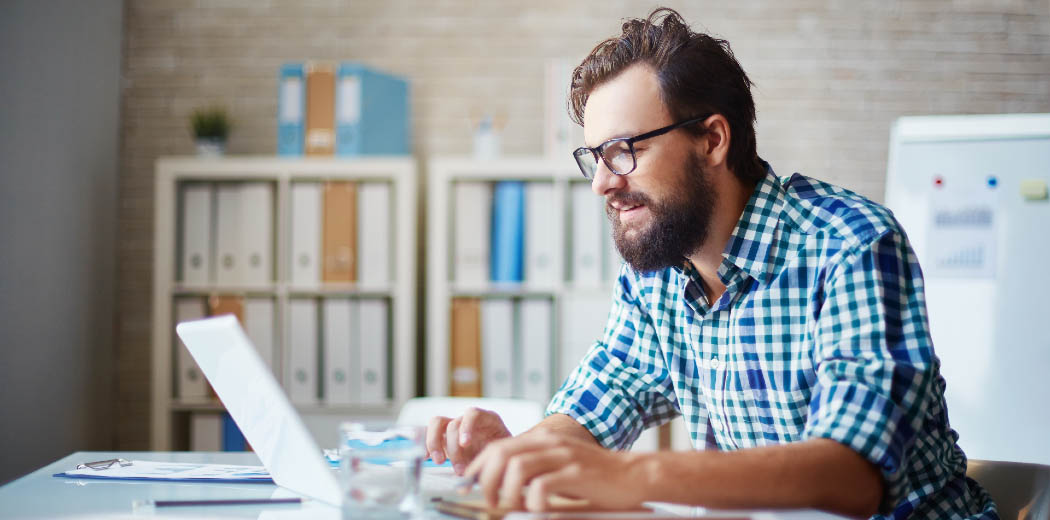 Developing skills that can stand the test of time should be on top of everyone's New Year's resolutions list. Here are the 10 future skills you should be looking at developing for the next decade or two of your career. 
The third edition of the World Economic Forum's "Future of Jobs Report" maps the jobs and skills that will be most relevant for the future of work. With artificial intelligence (AI) becoming more pervasive and society entering a fourth industrial revolution, new skills are rapidly emerging. We go through the 10 most sought-after skills of the future and show you just how to start developing them now. 
1. Analytical thinking and innovation
Analytical thinking relies on logic rather than emotion to solve complex problems, analyse information from various sources, and weigh up the pros and cons to come to a solution. Analytical thinking and innovation are needed to navigate the divide between human and machine labour, ensuring the best possible outcomes are reached. A course in Design Thinking for Innovation can help you develop the skill of seeing problems from all angles, and developing beneficial outcomes for all.
2. Active learning and learning strategies
The ability to learn is in itself a skill, with lifelong learning being increasingly important in the future of work. Someone with a growth mindset and the ability to actively learn understands their own strengths and weaknesses and works hard to constantly improve themselves. If this is something you don't quite know how to do, a professional development course could help to guide you.
3. Complex problem solving
According to the World Economic Forum, complex problem solving is the ability "to solve novel, ill-defined problems in complex, real-world settings." This means tackling problems you've never seen before with gusto and solving them in an ever-changing, high-pressure environment. A Diploma of Leadership & Management could help you unlock this part of your brain, learning to lead teams through difficult situations.
4. Critical thinking and analysis
Similar to analytical thinking, critical thinking refers to interrogating issues, considering various solutions and resolving problems in a logical and reasonable way. While AI is now capable of critical thinking, people with critical thinking skills will remain highly valuable in the workforce in order to translate information to other workers.
5. Creativity, originality and initiative
As machines become more capable of executing hard skills, human soft skills like creativity become more and more important. What's important to note is that creativity as a skill doesn't have to mean an aptitude for painting or music. Instead, creativity in the workplace looks like connecting the dots between disparate pieces of information, thinking outside of the box, and presenting innovative ideas.
Curiosity, self-expression and initiative are also some distinctive traits of a creative person. You might even want to consider a digital media course to see how you can implement your creativity in the workforce.
6. Leadership and social influence
Modern-day leadership isn't about getting people to follow orders. Instead, people management and coordination are key. More and more employers are also recognising that a true leader should have influence, naturally drawing people towards their leadership.The World Economic Forum report explains that "human interaction in the workplace involves team production, with workers playing off of each other's strengths and adapting flexibly to changing circumstances." Therefore, "such non-routine interaction is at the heart of the human advantage over machines."
Explore a progressive leadership and management course to learn how to manage effective teams.
7. Technology use, monitoring and control
As technology becomes more advanced, the skill of the people operating said technologies also need to develop. These so-called "blue tech skills" are necessary across organisations of all sizes and descriptions to run and monitor technology. From mastering SharePoint to harnessing the power of Azure, there are countless technologies you could choose to become familiar with.
8. Technology design and programming
On the other side of the coin, just as many tech experts are needed to design, develop, program and consistently improve the technologies that we use. This requires a grasp of at least a few programming languages, as well as a specialisation in a particular field of IT.
9. Resilience, stress tolerance and flexibility
Challenges are bound to arise from time to time (global pandemic, anyone?), with resilience, stress tolerance and flexibility being cited as some of the most important skills for the future. Employees must be able to remain level-headed in times of stress, as well as to adapt to changing job requirements. Learning about the current state of the business world could help you better predict and respond to challenges.
10. Reasoning, problem-solving and ideation
As mentioned above, a balance between logic and creativity is needed in the workplace of the future. Solutions must be based on reality, but still innovative in order to help companies thrive amidst a competitive global market. Project management is a field of study that exercises all these parts of the brain, helping you develop your problem-solving skills.
Sign up to a course on Training.com.au through Raiz Rewards in the Raiz app and they will invest $1 back into your Raiz account. Reward amount as of 04/01/2021. T&Cs Apply.