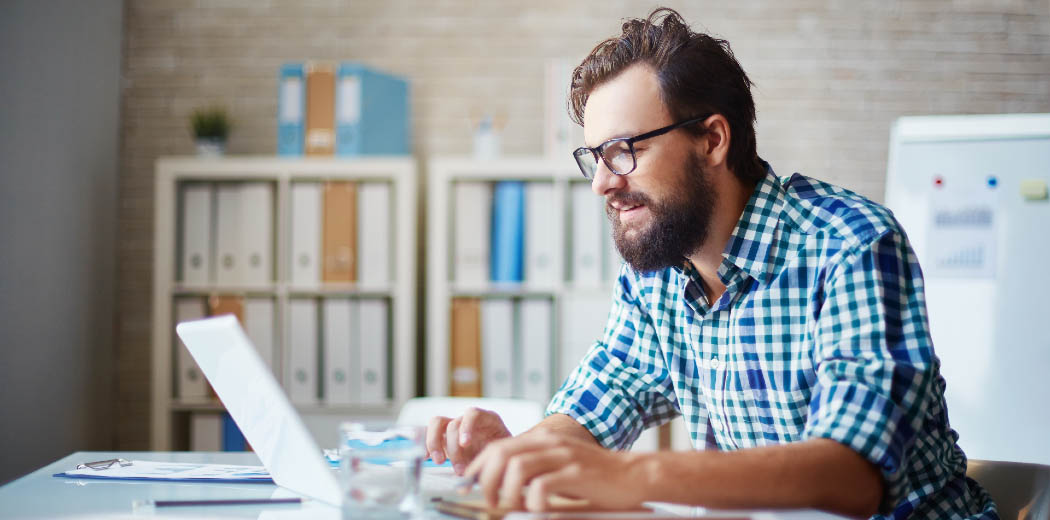 Developing skills that can stand the test of time should be on top of everyone's New Year's resolutions list. Here are the 10 future skills you should be looking at developing for the next decade or two of your career. 
The third edition of the World Economic Forum's "Future of Jobs Report" maps the jobs and skills that will be most relevant for the future of work. With artificial intelligence (AI) becoming more pervasive and society entering a fourth industrial revolution, new skills are rapidly emerging. We go through the 10 most sought-after skills of the future and show you just how to start developing them now. 
1. Analytical thinking and innovation
Analytical thinking relies on logic rather than emotion to solve complex problems, analyse information from various sources, and weigh up the pros and cons to come to a solution. Analytical thinking and innovation are needed to navigate the divide between human and machine labour, ensuring the best possible outcomes are reached. A course in Design Thinking for Innovation can help you develop the skill of seeing problems from all angles, and developing beneficial outcomes for all.
2. Active learning and learning strategies
The ability to learn is in itself a skill, with lifelong learning being increasingly important in the future of work. Someone with a growth mindset and the ability to actively learn understands their own strengths and weaknesses and works hard to constantly improve themselves. If this is something you don't quite know how to do, a professional development course could help to guide you.
3. Complex problem solving
According to the World Economic Forum, complex problem solving is the ability "to solve novel, ill-defined problems in complex, real-world settings." This means tackling problems you've never seen before with gusto and solving them in an ever-changing, high-pressure environment. A Diploma of Leadership & Management could help you unlock this part of your brain, learning to lead teams through difficult situations.
4. Critical thinking and analysis
Similar to analytical thinking, critical thinking refers to interrogating issues, considering various solutions and resolving problems in a logical and reasonable way. While AI is now capable of critical thinking, people with critical thinking skills will remain highly valuable in the workforce in order to translate information to other workers.
5. Creativity, originality and initiative
As machines become more capable of executing hard skills, human soft skills like creativity become more and more important. What's important to note is that creativity as a skill doesn't have to mean an aptitude for painting or music. Instead, creativity in the workplace looks like connecting the dots between disparate pieces of information, thinking outside of the box, and presenting innovative ideas.
Curiosity, self-expression and initiative are also some distinctive traits of a creative person. You might even want to consider a digital media course to see how you can implement your creativity in the workforce.
6. Leadership and social influence
Modern-day leadership isn't about getting people to follow orders. Instead, people management and coordination are key. More and more employers are also recognising that a true leader should have influence, naturally drawing people towards their leadership.The World Economic Forum report explains that "human interaction in the workplace involves team production, with workers playing off of each other's strengths and adapting flexibly to changing circumstances." Therefore, "such non-routine interaction is at the heart of the human advantage over machines."
Explore a progressive leadership and management course to learn how to manage effective teams.
7. Technology use, monitoring and control
As technology becomes more advanced, the skill of the people operating said technologies also need to develop. These so-called "blue tech skills" are necessary across organisations of all sizes and descriptions to run and monitor technology. From mastering SharePoint to harnessing the power of Azure, there are countless technologies you could choose to become familiar with.
8. Technology design and programming
On the other side of the coin, just as many tech experts are needed to design, develop, program and consistently improve the technologies that we use. This requires a grasp of at least a few programming languages, as well as a specialisation in a particular field of IT.
9. Resilience, stress tolerance and flexibility
Challenges are bound to arise from time to time (global pandemic, anyone?), with resilience, stress tolerance and flexibility being cited as some of the most important skills for the future. Employees must be able to remain level-headed in times of stress, as well as to adapt to changing job requirements. Learning about the current state of the business world could help you better predict and respond to challenges.
10. Reasoning, problem-solving and ideation
As mentioned above, a balance between logic and creativity is needed in the workplace of the future. Solutions must be based on reality, but still innovative in order to help companies thrive amidst a competitive global market. Project management is a field of study that exercises all these parts of the brain, helping you develop your problem-solving skills.
Sign up to a course on Training.com.au through Raiz Rewards in the Raiz app and they will invest $1 back into your Raiz account. Reward amount as of 04/01/2021. T&Cs Apply.
Important Information
If you have read all or any part of our email, website, or communication then you need to know that this is factual information and general advice only. This means it does not consider any person's particular financial objectives, financial situation, or financial needs. If you are an investor, you should consult a licensed adviser before acting on any information to fully understand the benefits and risk associated with the product. This is your call but that is what you should do.
You may be surprised to learn that RAIZ Invest Australia Limited (ABN 26 604 402 815) (Raiz), an authorised representative AFSL 434776 prepared this information.
We are not allowed, and have not prepared this information to offer financial product advice or a recommendation in relation to any investments or securities. If we did give you personal advice, which we did not, then the use of the Raiz App would be a lot more expensive than the current pricing – sorry but true. You therefore should not rely on this information to make investment decisions, because it was not about you for once, and unfortunately, we cannot advise you on who or what you can rely on – again sorry.
A Product Disclosure Statement (PDS) for Raiz Invest and/or Raiz Invest Super is available on the Raiz Invest website and App. A person must read and consider the PDS before deciding whether, or not, to acquire and/or continue to hold interests in the financial product. We know and ASIC research shows that you probably won't, but we want you to, and we encourage you to read the PDS so you know exactly what the product does, its risks and costs. If you don't read the PDS, it's a bit like flying blind. Probably not a good idea.
The risks and fees for investing are fully set out in the PDS and include the risks that would ordinarily apply to investing. You should note, as illustrated by the global financial crisis of 2008, that sometimes  not even professionals in the financial services sector understand the ordinary risks of investing – because by their nature many risks are unknown – but you still need to give it a go and try to understand the risks set out in the PDS.
Any returns shown or implied are not forecasts and are not reliable guides or predictors of future performance. Those of you who cannot afford financial advice may be considering ignoring this statement, but please don't, it is so true.
Under no circumstance is the information to be used by, or presented to, a person for the purposes of deciding about investing in Raiz Invest or Raiz Invest Super.
This information may be based on assumptions or market conditions which change without notice and have not been independently verified. Basically, this says nothing stays the same for long in financial markets (or even in life for that matter) and we are sorry. We try, but we can't promise that the information is accurate, or stays accurate.
Any opinions or information expressed are subject to change without notice; that's just the way we roll.
The bundll and superbundll products are provided by FlexiCards Australia Pty Ltd ABN 31 099 651 877 Australian credit licence number 247415. Bundll, snooze and superbundll are trademarks of Flexirent Capital Pty Ltd, a subsidiary of FlexiGroup Limited. Lots of names, which basically you aren't allowed to reproduce without their permission and we need to include here.
Mastercard is a registered trademark and the circles design is a trademark of Mastercard International Incorporated.
Home loans are subject to approval from the lending institution and Raiz Home Ownership makes no warranties as to the success of an application until all relevant information has been provided.
Raiz Home Ownership Pty Ltd (ABN 14 645 876 937), an Australian Credit Representative number 528594 under Australian Credit Licence number 387025. Raiz Home Ownership Pty Ltd is 100% owned by Raiz Invest Australia Limited (ABN 26 604 402 815).