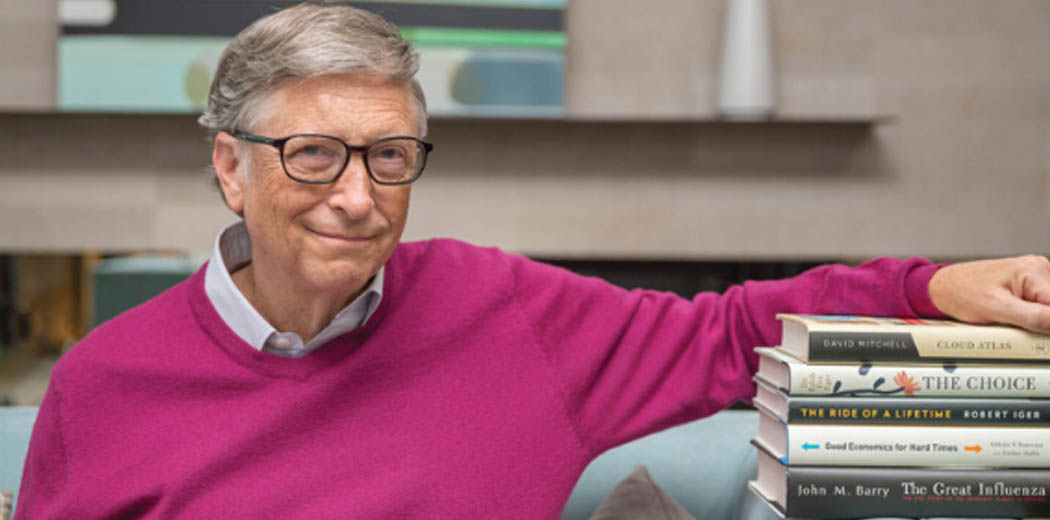 In between assisting the fight against the coronavirus pandemic and fending off conspiracy theories about it, Bill Gates has managed to find the time to do some good reading and recommend five of his new favourite books. As usual, it's an interesting mix – a David Mitchell classic rubs shoulders with books on economics and the 1918 Spanish Flu pandemic.
Read on to see which books Bill Gates has been reading and loving lately!
by Edith Eger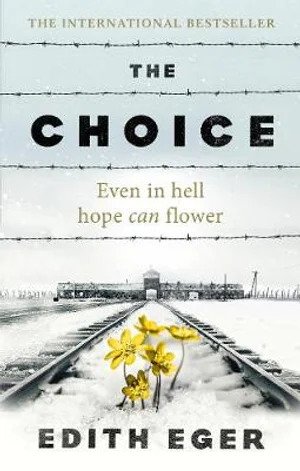 Why Bill loved it: 'Her unique background gives her amazing insight, and I think many people will find comfort right now from her suggestions on how to handle difficult situations.'
Blurb: In 1944, sixteen-year-old ballerina Edith Eger was sent to Auschwitz. Separated from her parents on arrival, she endures unimaginable experiences, including being made to dance for the infamous Josef Mengele. When the camp is finally liberated, she is pulled from a pile of bodies, barely alive. The Choice is her unforgettable story. It shows that hope can flower in the most unlikely places.
by David Mitchell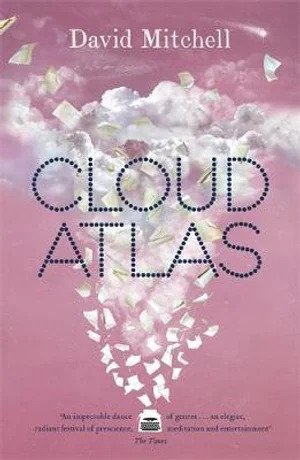 Why Bill loved it: 'If you're in the mood for a really compelling tale about the best and worst of humanity, I think you'll find yourself as engrossed in it as I was.'
Blurb: A reluctant voyager crossing the Pacific in 1850; a disinherited composer blagging a precarious livelihood in between-the-wars Belgium; a high-minded journalist in Governor Reagans California; a vanity publisher fleeing his gangland creditors; a genetically modified dinery server on death-row; and Zachry, a young Pacific Islander witnessing the nightfall of science and civilisation the narrators of Cloud Atlas hear each others echoes down the corridor of history, and their destinies are changed in ways great and small.
by Robert Iger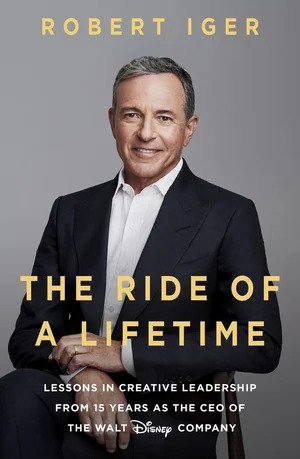 Why Bill loved it: 'Whether you're looking for business insights or just an entertaining read, I think anyone would enjoy his stories about overseeing Disney during one of the most transformative times in its history.'
Blurb: Robert Iger became CEO of The Walt Disney Company in 2005, during a difficult time. Morale had deteriorated, competition was intense, and technology was changing faster than at any time in the company's history. His vision came down to three clear ideas: Recommit to the concept that quality matters, embrace technology instead of fighting it, and think bigger—think global—and turn Disney into a stronger brand in international markets. In The Ride of a Lifetime, Robert Iger shares the lessons he's learned while running Disney and leading its 200,000 employees.
by John M. Barry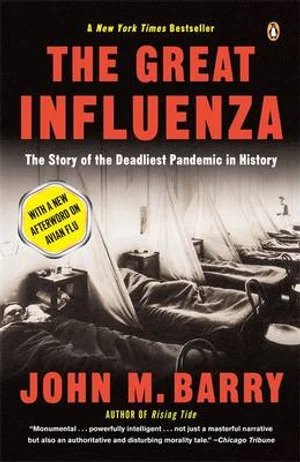 Why Bill loved it: 'We're living through an unprecedented time right now. But if you're looking for a historical comparison, the 1918 influenza pandemic is as close as you're going to get. Barry will teach you almost everything you need to know about one of the deadliest outbreaks in human history.'
Blurb: At the height of WWI, history's most lethal influenza virus erupted in an army camp in Kansas, moved east with American troops, then exploded, killing as many as 100 million people worldwide. It killed more people in twenty-four months than AIDS killed in twenty-four years, more in a year than the Black Death killed in a century. But this was not the Middle Ages, and 1918 marked the first collision of science and epidemic disease. Magisterial in its breadth of perspective and depth of research and now revised to reflect the growing danger of the avian flu, The Great Influenza is ultimately a tale of triumph amid tragedy, which provides us with a precise and sobering model as we confront the epidemics looming on our own horizon.
by Abhijit V. Banerjee & Esther Duflo
Why Bill loved it: 'Their newest book takes on inequality and political divisions by focusing on policy debates that are at the forefront in wealthy countries like the United States.'
Blurb: The experience of the last decade has not been kind to the image of economists – asleep at the wheel (perhaps with the foot on the gas pedal) in the run-up to the great recession, squabbling about how to get out of it, tone-deaf in discussions of the plight of Greece or the Euro area; they seem to have lost the ability to provide reliable guidance on the great problems of the day. In this ambitious, provocative book Abhijit V. Banerjee and Esther Duflo show how traditional western-centric thinking has failed to explain what is happening to people in a newly globalized world – in short Good Economics has been done badly.
This article was originally published on Booktopia by Olivia Fricot.
Shop with Booktopia through Raiz Rewards in the Raiz app and they will invest 2.8% (new customers) and 1.05% (repeat customers) of your purchase price back into your Raiz account. (Reward amount as of 28/7/20)