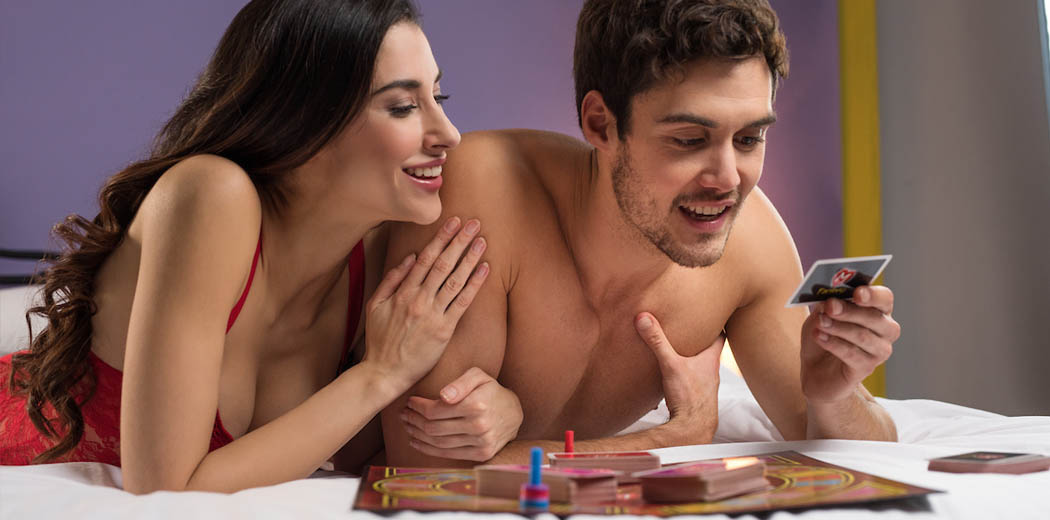 Games are a great way to add some excitement to any relationship! Our Raiz Rewards partner Lovehoney have a whole range to choose from which are super fun no matter what stage in a relationship you're at. Whether you're dating someone new or have been married for years there's something for everyone. Playing games can allow you to learn more about your partner and also build intimacy in a fun and relaxed way.
Lovehoney Oh! 52 Weeks of Date Nights
Predictable = boring. Make sure date night is always fresh and exciting with a year's worth of date night inspiration. With 52 cards in the pack that split into ideas for 'Staying In' and 'Going Out', there's never an excuse to skip date night.
The Really Cheeky Adult Board Game
Get your friends over for a fabulous night in with The Really Cheeky Adult Board Game For Friends. Indulge in a spot of global domination as you complete sexy, fun tasks and questions and exploit your rivals to win with the biggest adult business empire.
Get the party started with a delicious evening of Sex & Intrigue at the 'No-Tell Hotel'. Your mission is to solve the mystery of who's doing who as you search for clues.
Lovehoney Oh! Lucky You Scratch Cards (10 Pack)
Now, we wouldn't normally condone gambling, but with our fun and flirty scratch cards, everyone's a winner! Simply rub away a heart from each of the 4 sections (Action, Location, Time and Bonus) to reveal just how you'll be spending your evening…
Have a red-hot affair with your partner! Dim the lights, switch off the phone and get ready to play one of the hottest board games ever. Experience new, exciting and occasionally hilarious challenges with the throw of a dice.
Lovehoney Oh! Talk Dirty Playing Cards
Ever wanted to try a spot of dirty talk in the bedroom, but didn't know where to start? This deck-of-cards-with-a-difference is the perfect way to get the words flowing. Each card bears a sexy phrase and instruction for you and your partner to explore.
Nookii: The Hot Game for Passionate Lovers
Set aside the Thursday night Scrabble for a completely different, adults-only experience. Nookii is the best-selling game that lets you play your way around your lover's body in three different ways, performing a variety of increasingly intimate actions.
Shop with Lovehoney through the Raiz app and they will invest 14% of your purchase back into your Raiz account. Reward amount as of 9/11/20. Reward capped at $70.