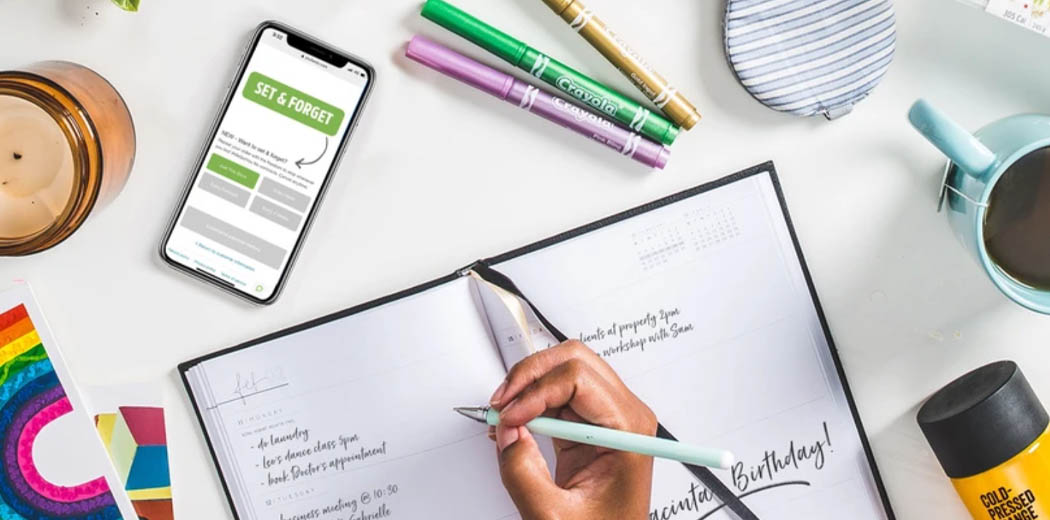 Think healthy eating can't get any easier? Well, it can with recurring orders with YouFoodz. This simple function allows you to have your fave meals on repeat, so you can sit back, relax and enjoy the extra time saved. Here's everything you need to know about the magic of recurring orders.
What are recurring orders and why should I set one up?
A recurring order is a selection of your fave meals, drinks and snacks that arrives on your doorstep at your desired frequency. The best thing? It's totally flexible. You can amend, skip or stop your order anytime before the cut-off date ('cos you know, we need time to whip it up).
Cool, huh? Not only will you save time, you'll also save money. For your first four recurring orders, you'll get 20% off. We like to call this: Set & Save!
How to set up a recurring order
Log into your account and select your faves as you normally would. Upon check out, you'll notice a section where you can select the frequency of your order. Don't forget to tick the box beneath so we have permission to complete your future orders.
Note: Sorry, you can't set up a recurring order using Afterpay, Zip or Quick Checkout. Stay tuned for updates!
How to amend your order
You can amend your order anytime by logging into your account and selecting 'Recurring Order' from the drop down menu. Here, you can view all details of your recurring order and make amendments like swapping, adding or removing menu items.
You'll need to make amendments before your order cut-off date. We'll also send you an email reminder before the cut-off date, so it's one less thing you have to worry about! Once cut-off has passed, any changes you make will not be processed until the following order.
Top tip: Add hungry@youfoodz.com to your email safe list to avoid this important info ending up in your spam folder.
How to take a break
Maybe you're going on holiday or just need to take a break – that's not a problem! You can stop your recurring order anytime by logging into your account and selecting cancel. Easy!
This article was originally published on YouFoodz by Sheridan Murphy
Shop with YouFoodz through Raiz Rewards in the Raiz app and they will invest 4.2% of your purchase back into your Raiz account (2.1% if a coupon code is used). Reward amount valid as of 21/9/20. T&Cs Apply.