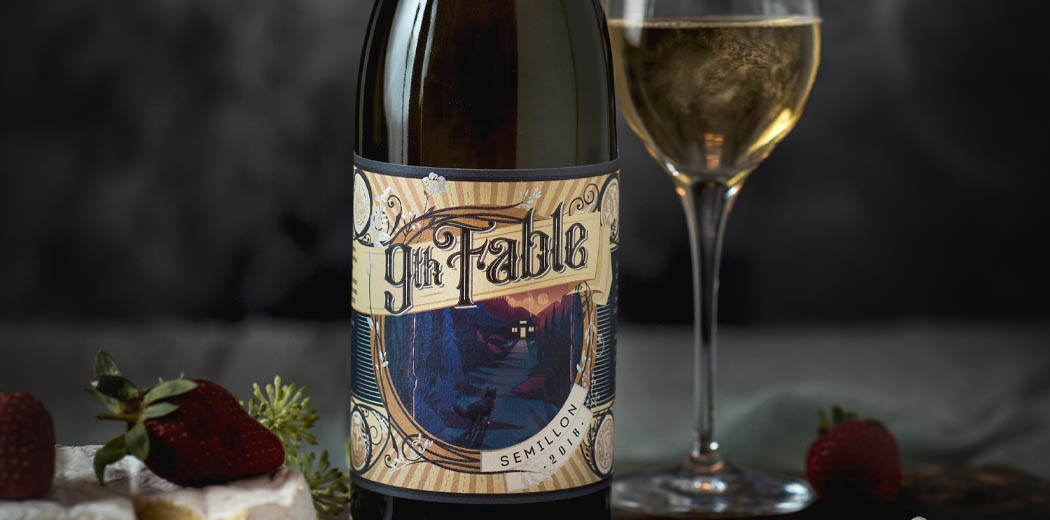 Happy Hallowine wine lovers!
Halloween has arrived and what better way to celebrate this spooky holiday than with some ghoulish (but delicious) wine and food pairings? We've curated a list of totally eerie-sistible Halloween dishes and paired them with our spookiest wines! It's the ultimate list if you want to be the ghostess with the mostest – even if you are celebrating virtually with friends and family this year.
Get 20% off* all these Cellarmasters wines and many more entering code SPOOKY at checkout. But hurry, ends midnight Sunday 1st November. (*Minimum spend $120)
Shop with Cellarmasters through the Raiz app and they will invest 10.5% (was 5.6%) of your purchase back into your Raiz account. Reward amount valid 30/10/20 –  1/11/20
What will you be indulging in this Halloween?
Pumpkin Tart and Chardonnay
Oh my gourdness, there are so many delicious things to make with pumpkin! This versatile veggie makes a great savoury tart when paired with goat's cheese and caramelised red onion and a decadent dessert when baked with nutmeg and other spices. Either way, the best pairing for Halloween's veggie mascot is Chardonnay. Like Bird In Hand Blackbird Chardonnay 2017, this Chardy has crisp fruit flavours with subtle toasty oak notes to balance out the earthiness of the pumpkin. In fact, it's perfect with a savoury or a sweet version! You'll be goblin it up!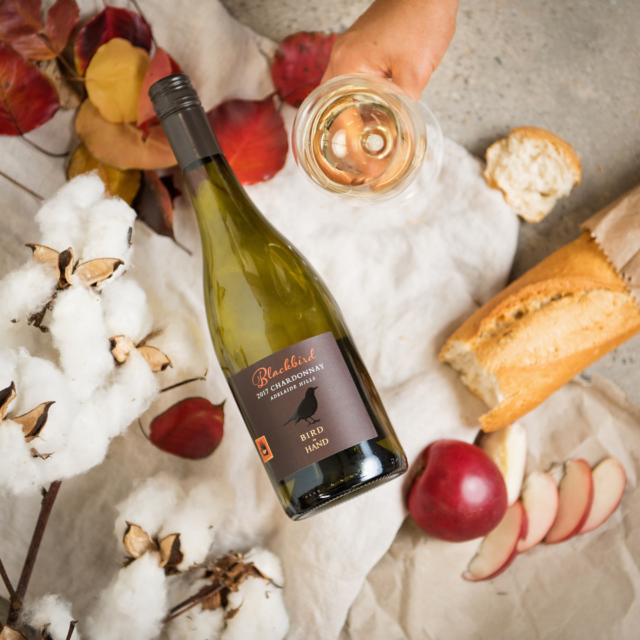 Baked Brie and Pinot Noir
Brie and Pinot make a delicious pairing any time fo the year. The creamy cheese can take on an earthy character that Pinot Noir complements. The wine is usually light enough not to overpower the gooey cheesy goodness but acidic enough to not be lost in the combination. We recommend Black Barrel SA Pinot Noir 2018. A richer and toastier style of Pinot that has been matured in – you guessed it – high toast black barrels.
Caramel Apples and Riesling
This is one secret you shouldn't take to the grave. What's better than a fresh apple? One dipped in caramel of course. And how to elevate that further? Pair it with a fresh and crisp Reisling! And could there be a more perfect wine for Halloween than Fourth Wave Wine's Take It To The Grave Clare Valley Riesling 2018? Subtle clove spice with lemon and lime citrus, it's a top drop and a perfect match for caramel apples: Bone Appetit!
Charcoal BBQ Chicken Burgers with Grenache
Give your barbecued chicken burger a spooky twist for Halloween with the addition of a charcoal bun! A fruit-forward more medium-bodied wine like a Grenache or GSM blend is a great choice for lighter meats like chicken. It complements the sweetness of the charred BBQ chicken without overpowering and has the tannins to stand up to the heartiness of the burger. The perfect Grenache for this Halloween pairing is definitely Clandestine Vineyards McLaren Vale #1 Grenache – there are even batwings on the label.
Shop more Grenache wines here.
Seafood and Semillon
Let's play trick or tentacle this spooky season. The ocean's creepy crawlers might be more palatable than those that crawl on land, but that doesn't mean they are any less on the theme! From squid ink ramen topped with salmon roe, a mound of prawns assembled to look like brains, or a platter of crab shells placed to resemble a demonic centipede of giant proportions, all your seafood needs to be scary for Halloween is a little imagination and the perfect wine! That wine for us is 9th Fable Hunter Semillon 2020 from innovative winemaker Usher Tinkler. It's not your classic Hunter Valley Semillon but it has all the flavour to stand up to any spooky seafood dish of your choice.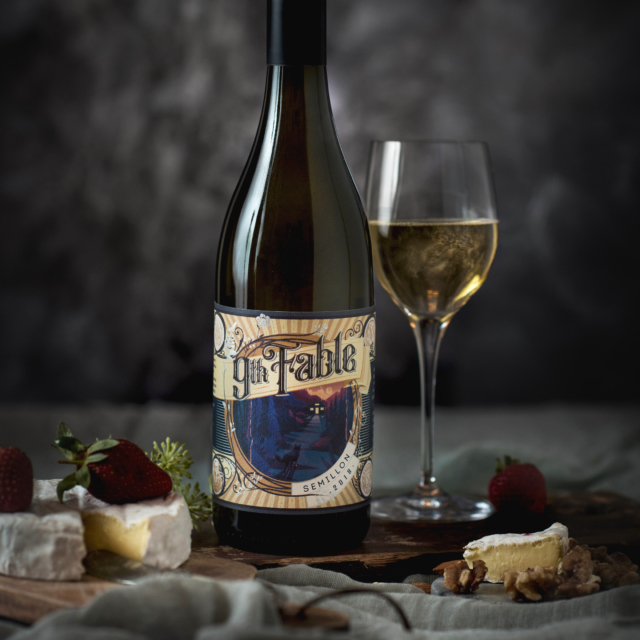 BBQ Ribs and Sparkling Shiraz
Although often reserved for Christmas festivities, sparkling Shiraz is a joy to sip at Halloween as well. The fruit-forward nature of the wine provides some sweetness, and its effervescence can offset richness or fattiness which — in addition to acidity and tannins — cleanses the palate. BBQ ribs may seem a bit on the nose for Halloween (and we have a great recipe here) but when paired with a wine like Mr. Riggs Battle Axe Sparkling Shiraz NV, now you've got a Halloween theme on your hands!
Shop more sparkling wines here.
Dark Chocolate with Shiraz
Finish off the night with a deep dark and luscious dessert, like a dark chocolate tart with raspberry coulis paired with a fruit-forward Shiraz that matches in decadence and richness. Luckily, we have a few on-theme Shiraz wines that could down a treat with a dessert like this. There's the Blood Brother Republic Duck McLaren Vale Shiraz 2018 with strong blackberry fruits with silky fine tannins, or the plush and supple Ancient Society Organic Shiraz 2018, and finally the Amazing Alchemist Organic McLaren Vale Shiraz 2018 that's bursting with dark plum and rich cherry.
Shop with Cellarmasters through the Raiz app and they will invest 10.5% (was 5.6%) of your purchase back into your Raiz account. Reward amount valid 30/10/20 –  1/11/20