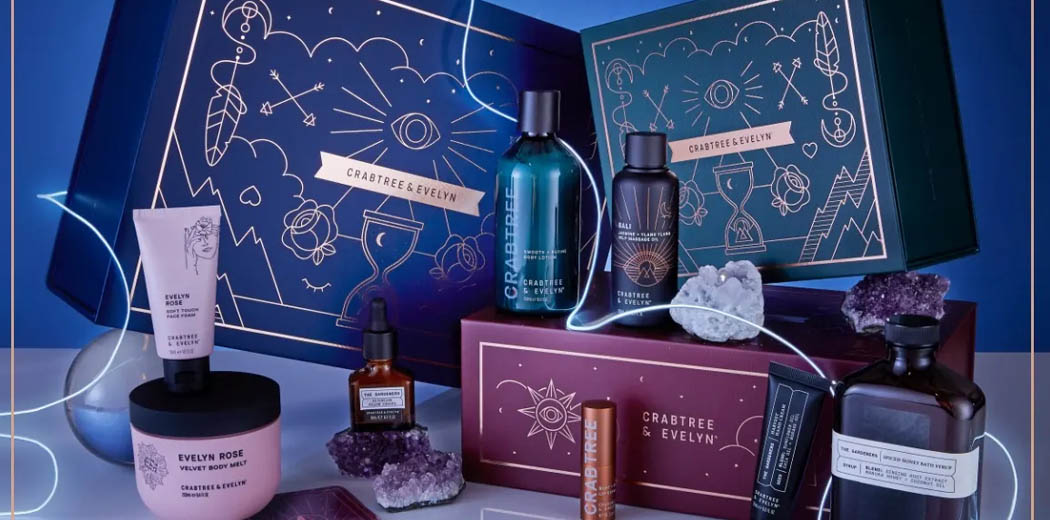 Our rewards partner Crabtree & Evelyn are well-known for their luxury bath, body & hair care. They were founded by wanderlust and nature enthusiast Cyrus Harvey who explored the world and brought back capsule collections of the products from his adventures. He didn't sell soaps, he sold stories. With such a wide range, their products are the perfect stocking-filler for every beauty lover. Not sure what to get them? Crabtree & Evelyn have got the answer with their interactive gift finder! Take the QUIZ now to find a gift for the explorer in your life, based on their personality.
Otherwise if you know what your gift receiver might want but want them to experience a variety of their products, Crabtree & Evelyn allow you to create your own gift box. Select the products you like and they'll send your picks in a perfectly sized gift box. It's that simple.
Here are some must-haves:
Cream to oil. Melt to reveal. Soft to touch.
Daily cleanse. Soft scrub. Polished body.
Gentle buff. Soft touch. Sugar rush.
Smells like… Tropical flowers after the rain
Feels like… A Balinese mud ritual
Gives you… Smooth, radiant skin
Goes on rich. Spreads to smooth. Surges with moisture.
Check out all of their products and start creating your gift box here.
Shop with Crabtree & Evelyn through Raiz Rewards in the Raiz app and they will invest 7% of your purchase back into your Raiz account. Reward amount and prices as of 20/11/20.